Offices throughout the UK: Birmingham, Bristol, Exeter, Gloucester, London, Manchester, Newcastle, Norwich, Southampton, Swansea, Glasgow.
Food Production Licensed Cleaning
The Core Facilities Group Limited specialise in Food production cleaning and work with some of the biggest names in the world of food manufacturing. As a GLAA Licensed company you can be assured that we meet the stringent requirements in this specialised field. The GLAA license is a legal requirement for businesses that supply workers to these industries. It is intended to prevent labour exploitation, human trafficking, and modern slavery in the UK.
By providing workers for food production or any other industry regulated by the GLAA, it is important to obtain a license from the GLAA. The process involves submitting an application and undergoing an assessment to ensure compliance with GLAA standards. Food production specialist cleaning typically refers to the specialized cleaning and sanitation services that are required in food processing facilities. These facilities need to maintain strict cleanliness and hygiene standards to ensure the safety and quality of the food products they produce.
Specialist cleaning companies that work in the food production industry are equipped with the necessary tools, chemicals, and knowledge to provide effective and thorough cleaning and sanitation services. They will use specialized equipment and techniques to clean production equipment, processing areas, floors, and walls to remove any contaminants that could potentially compromise food safety.
Food production specialist cleaning may also involve the cleaning of ventilation systems, drains, and waste disposal areas to ensure that all potential sources of contamination are addressed. Such cleaning services are typically conducted regularly, and the cleaning company may provide ongoing maintenance and monitoring services to ensure that the facility remains clean and compliant with food safety regulations.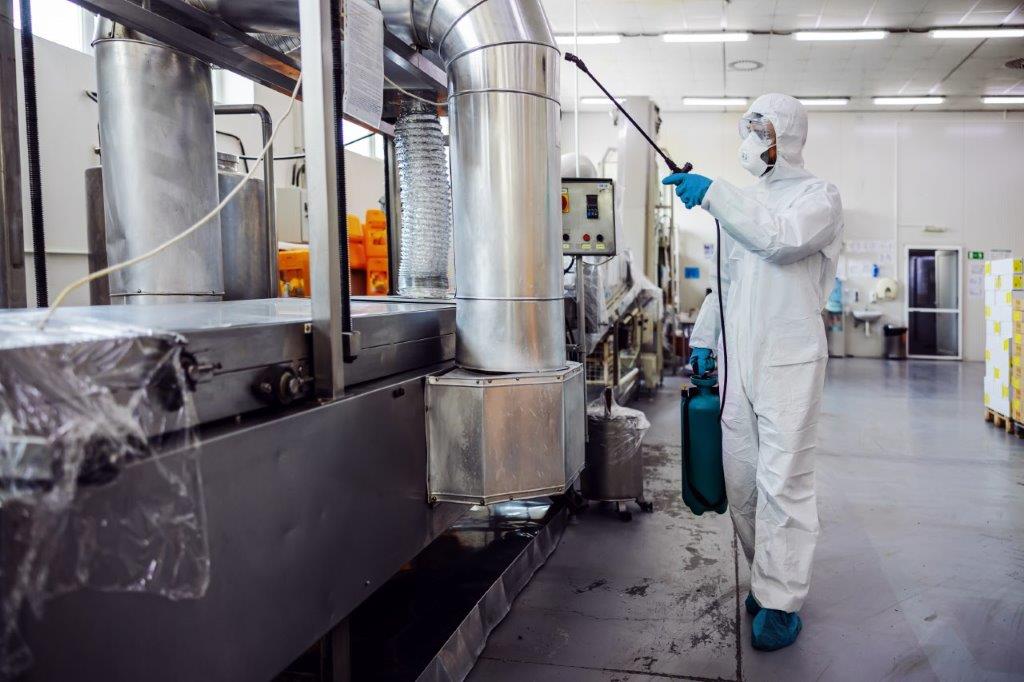 With local offices nationally we have the right teams and training available to take the headache of recruiting away from you. Leave us to recruit, manage holidays and sickness and keep the continuity of cleaning running at your business. Need a facilities service?
Call us today or fill the form from the contact page and send us a message about your service. We will respond you as soon as possible.